EVENT DATE
July 6, 2022
This Event Has Passed
GOLF COURSE
Forest Park Golf Course
6141 Lagoon Drive, St. Louis, MO 63112
St. Louis, MO
ENTRY PRICE
Contact Event for Price
SHARE TOURNEY
More Event Information
Join the Guide Right Foundation of St. Louis for a day on the links honoring the 100th Anniversary of the Guide Right program!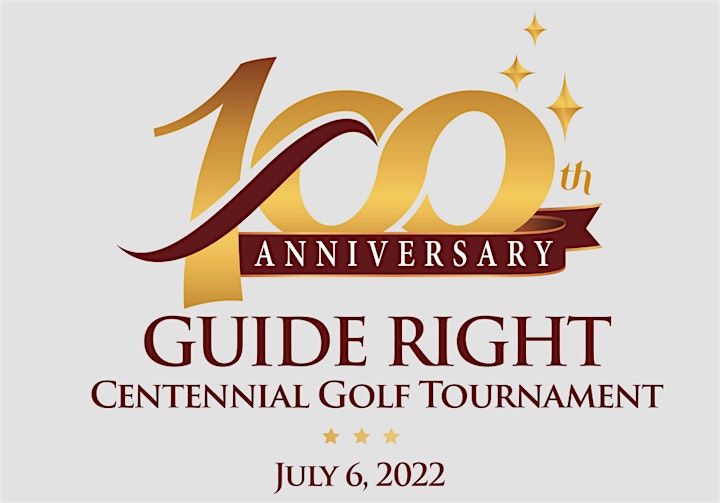 Register today to join the Guide Right Foundation for a day of golf and celebrating the centennial anniversary of the Guide Right Program, where it all got started in St. Louis! All proceeds from the event will go towards supporting the scholarship and events of the Guide Right Program of greater St. Louis.
Registration & Tee Times
On-site registration and check-in opens at 10:00 am, with tee times starting at Noon. Lunch will begin at 10:30 am, with an awards event immediately following the day at 5:00 pm.
Full registration details for both individual, group and sponsorship opportunities
Registration & Payment can be processed through Eventbrite and also sent via CashApp to: $GRFSTL.
If paying via Cashapp, please state your name, what level of ticket/sponsorship you are paying for and provide your email address.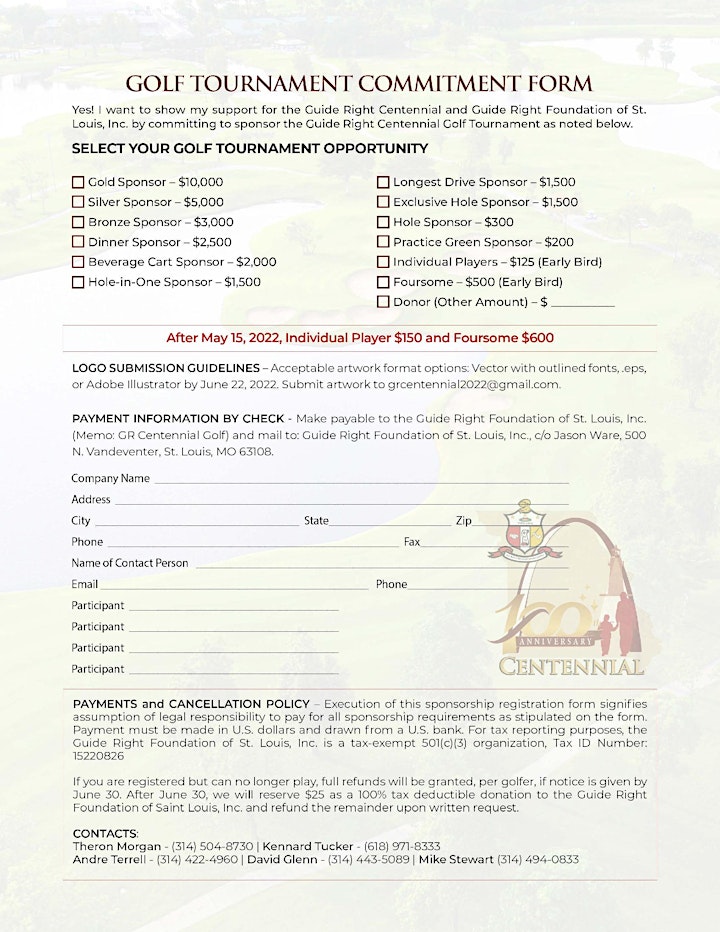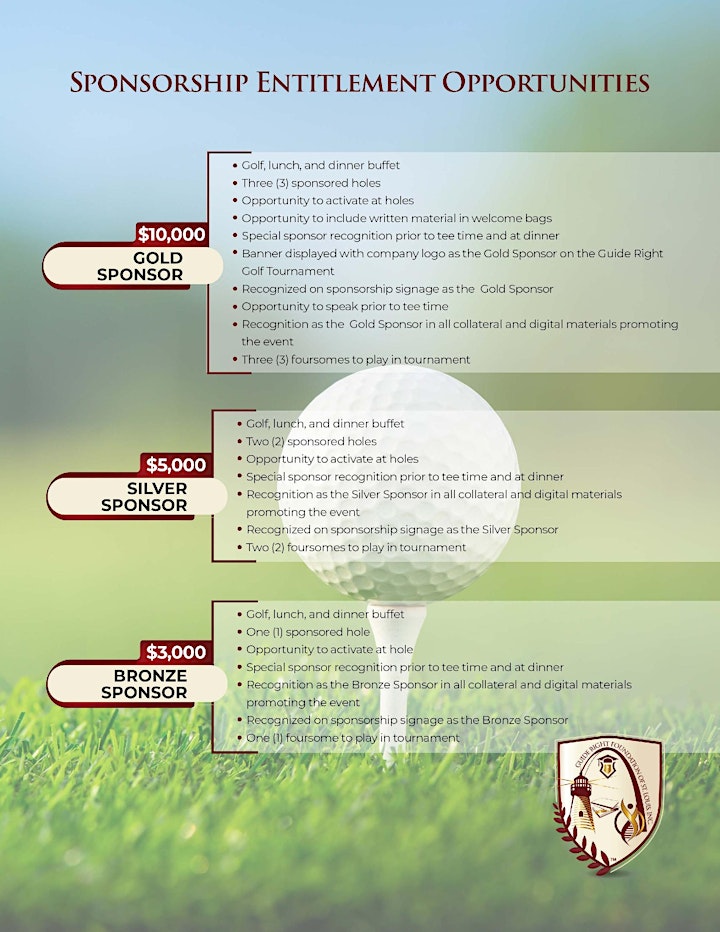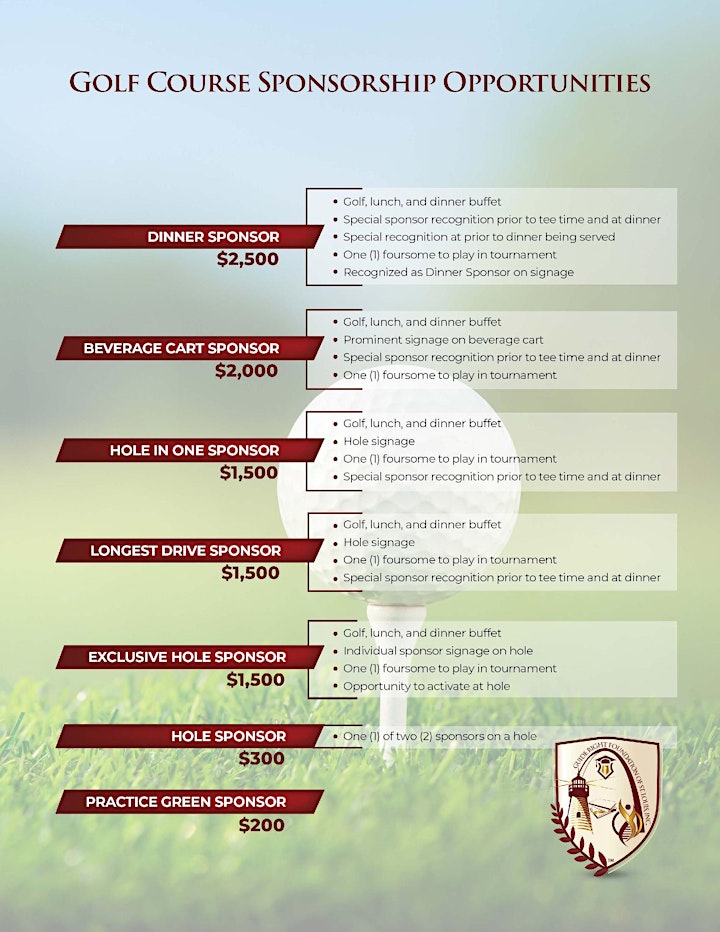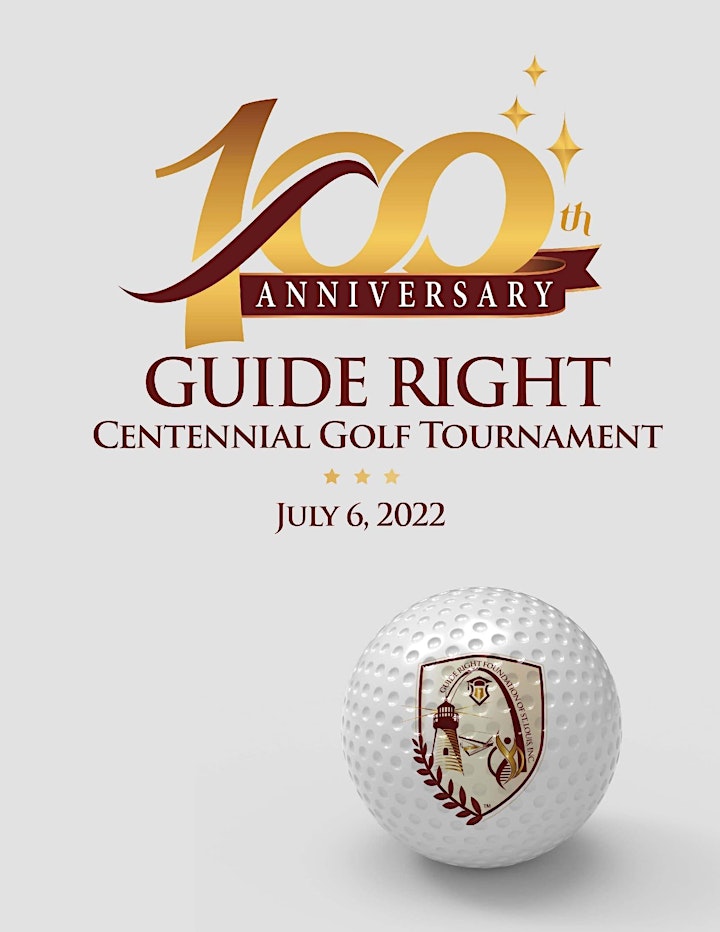 Registration Info
This event does not utilize the GolfTourney Platform to Register their event participants. Feel free to use the contact form at the bottom of this page or find the event coordinators contact info in the More Event Information section and give them a call.
SHARE TOURNEY
Event is passed so you may not contact this event coordinator.