More Event Information
Kevin & Lindsey Coupe, are hosting a golf tournament to benefit the BrAvery for Avery Fund at KrabbeConnect to help #curekrabbe.
The Event:
In collaboration with KrabbeConnect, a nonprofit 501 (c)(3) organization, Kevin, and Lindsey Coupe, are hosting a golf tournament to benefit the BrAvery for Avery Fund, a family advised fund held in memory of Avery Coupe. This event will be held on Sunday, September 26, 2021 at Crystal Lake Golf Club in Mapleville, RI. At this event, which will draw close to 200 guests, we will play golf (inlcudes a bagged lunch), eat dinner, raffle off gift cards, and hold a silent auction to help raise money in memory of our daughter, Avery.
Avery Coupe's Story:
Avery was 4 months old when Lindsey and Kevin noticed that she was regressing in her development. What first began as feeding difficulties, quickly turned into a 5-month journey to determine why Avery was not meeting milestones. In the early spring of 2019, Avery began visiting numerous doctors and undergoing many tests and procedures to help diagnose the reasons for Avery's regression. After an MRI and genetic testing in June 2019, Avery was diagnosed with a rare, genetic disease called Krabbe Disease. Krabbe Disease, also known as Globoid Cell Leukodystrophy, is a severe neurological condition that results from the loss of the protective covering surrounding nerve cells. This protective myelin sheath is essential to insulate the nerves and ensure the rapid transmission of nerve signals throughout the body. The messages Avery's brain was creating for her entire body were not able to be communicated.
For the next 10 months, Kevin and Lindsey cared for Avery in their home in Warwick, RI with support from their family, friends and Krabbe community across the country. Through the support of organizations like KrabbeConnect, Kevin and Lindsey were able to seek out the best doctors and resources to ensure that Avery had the best quality of life. With the support of doctors and therapists, Avery enjoyed life with her parents and big brother at home. As her disease progressed, Avery's care team worked to meet her unique and delicate needs. There is currently no cure for Krabbe disease.
The BrAvery for Avery Fund:
On May 2, 2020, Avery passed away from Krabbe disease. Kevin and Lindsey began working with KrabbeConnect to establish a fund in Avery's memory. The BrAvery for Avery Fund is to help advance research for Krabbe Disease to help find a cure. Kevin and Lindsey do not want another child to suffer from this awful disease?
Please consider participating so we can #curekrabbe together!
Kevin and Lindsey Coupe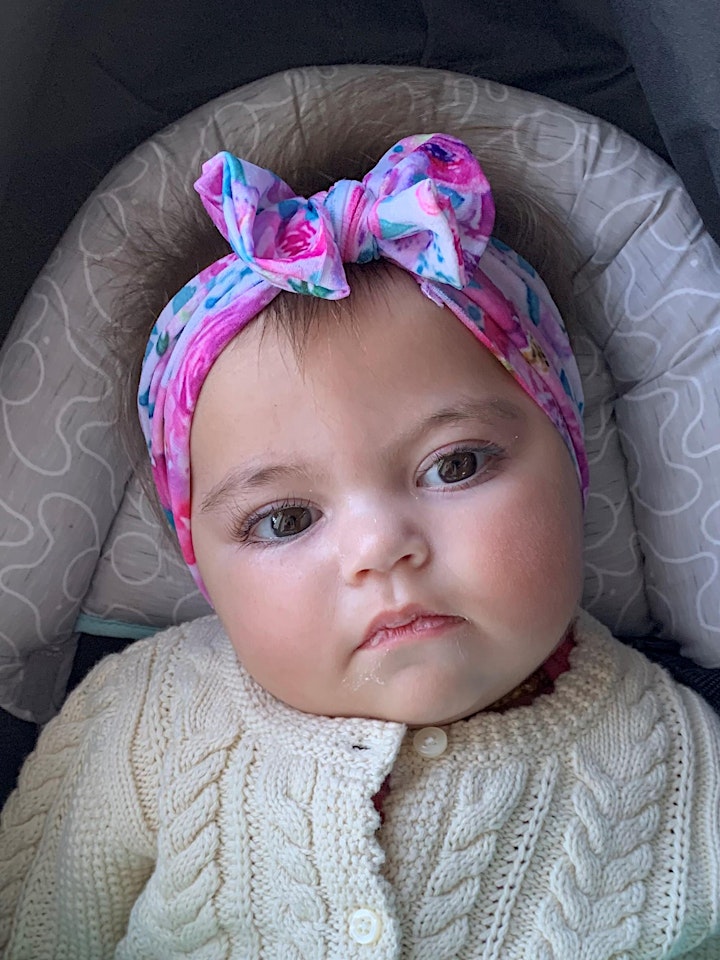 Registration Info
This event does not utilize the GolfTourney Platform to Register their event participants. Feel free to use the contact form at the bottom of this page or find the event coordinators contact info in the More Event Information section and give them a call.
SHARE TOURNEY