More Event Information
Shotgun start at 9 a.m. $100/player, 4 person teams, Captain's Choice, Luncheon and auctions follow play. Sponsorships available.
Visit our website for a registration form and sponsorship information: https://www.tdarschool.org/event/9th-annual-tamassee-benefit-golf-tournament/
Information on all sponsorship opportunities is available by calling the Tamassee DAR School Development Office at 864.944.1390 ext. 107.
Thank you to our Major Sponsors for your support.
Diamond Level
Mr. & Mrs. Benjamin Clauss
Silver Level
Edwards Ford
Howard Law Firm
Stancil Cooley Estep & Stamey, LLP
Copper Level
McKinney Dodge Chrysler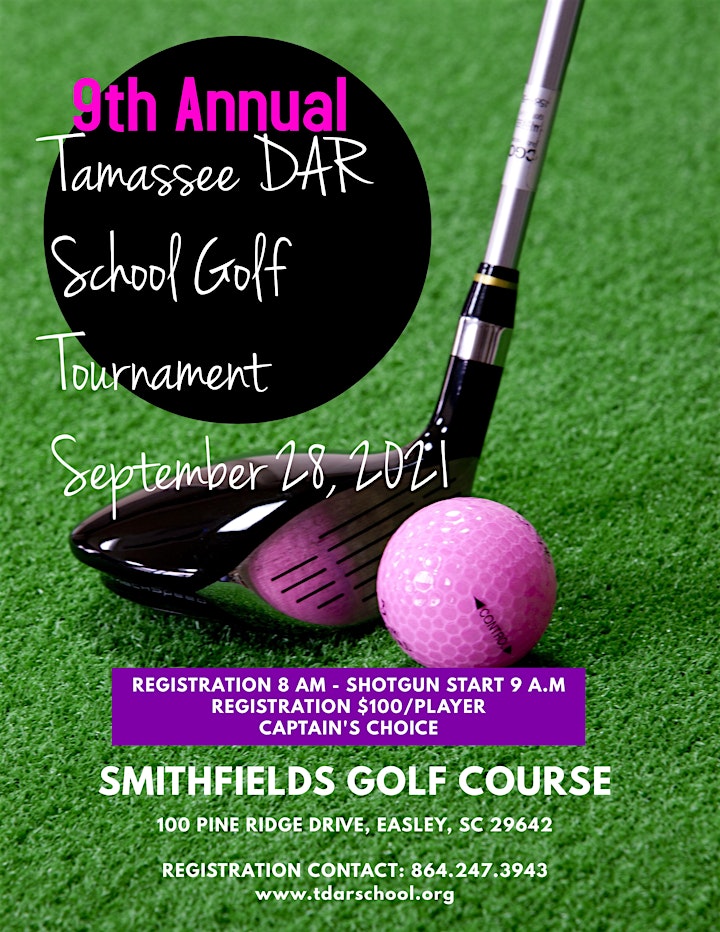 Registration Info
This event does not utilize the GolfTourney Platform to Register their event participants. Feel free to use the contact form at the bottom of this page or find the event coordinators contact info in the More Event Information section and give them a call.
SHARE TOURNEY