EVENT DATE
October 14, 2023
GOLF COURSE
Sigma Nu Chapter House
101 Russell Boulevard, Davis, CA 95616
Davis, CA
ENTRY PRICE
Contact Event for Price
SHARE TOURNEY
More Event Information
Join Zeta Xi for golf, BBQ, and brotherhood!
Esteemed Alumni, join your fellow alumni and collegiate brothers in the annual Zeta Xi Alumni Golf & BBQ on Saturday, October 14th!
Limited Early Bird tickets are on sale now through the September 16 – grab yours today!
GOLFERS, we will ALL be starting at 9:00 AM SHARP (arrival at 8AM for registration & warm-ups, 8:45AM cart ride) at Wildhorse Golf Course (2323 Rockwell Dr, Davis, CA 95618) for a shotgun start. EARLY BIRD tickets start at $98 ($90 + fees) to join the scramble golf tourney, your tailgate entrance, and lunch with drinks. Find a foursome or join a team individually and we'll match you with brothers from your school years. Winners will be announced and the trophy award ceremony will be held at the tailgating BBQ. All player levels, including new, are welcome!
NON-GOLFERS, join us as you're invited to Sigma Nu's BBQ at 12 PM in the backyard of the Chapter House at101 Russell Blvd where we'll be hosting games, drinks, lunch, and drinks. A limited number of EARLY BIRD TICKETS are on sale now and start at $18 ($15 + fees) – get them before they run out!
All attendees must RSVP and buy tickets by OCTOBER 7. More information will be provided closer to the event date.
If you can't make it, you can sponsor an Active Brother golf player or provide a donation!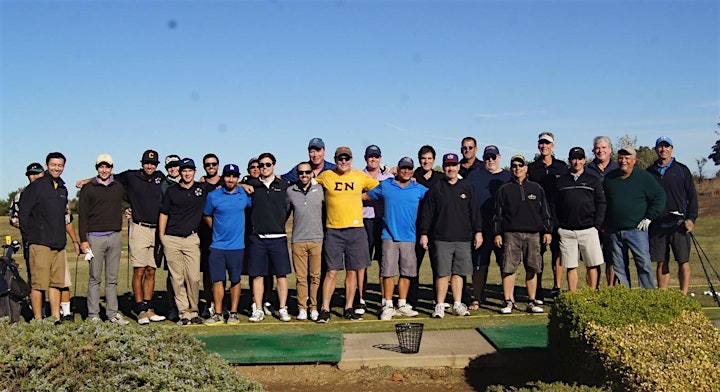 Registration Info
SHARE TOURNEY