SUMMARY
The Bearl'y Open XVI Golf on Ice is a Unspecified format golf tournament. It is located at White Bear Lake County Park in the fine city of White Bear Lake, MN. The event is set to play on February 4, 2023. MORE INFO
EVENT DATE
February 4, 2023
This Event Has Passed
GOLF COURSE
White Bear Lake County Park
5050 Lake Avenue, White Bear Lake, MN 55110
White Bear Lake, MN
ENTRY PRICE
Contact Event for Price
SHARE TOURNEY
More Event Information
Winter is coming — collect your friends for some great golfing fun on frozen White Bear Lake while supporting our local Food Shelf.
BEAR'ly Open XVI Golf on Ice takes place on Saturday, February 4, 2023 on the frozen shores of White Bear Lake. We will have two shotgun starts, one at 11:30 am and the other at 1:00 pm. Tickets are $35 each and you may order up to 20 tickets at a time. Please select your tee time ticket for either 11:30 am or for 1:00 pm.
GOLF ON ICE – Ramsey County Beach, 5050 Lake Ave, White Bear Lake, MN
Enjoy golfing on the ice! Two 9-hole courses will be available for play. Pick your stick – be creative with your "golf club", which could be a hockey stick, broom, tennis racket, anything you can hit a tennis ball with.
BEAR'ly Open XVI is hosted by the White Bear Food Shelf and the White Bear Lake Rotary Club.
All net proceeds from the tournament will go to the White Bear Food Shelf.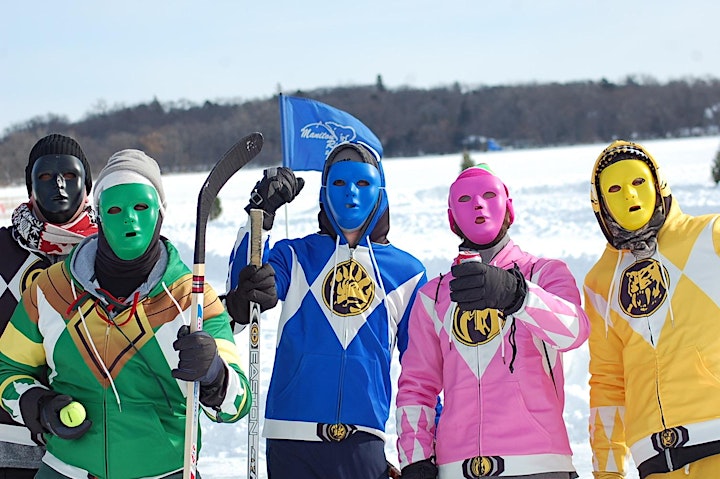 Registration Info
This event does not utilize the GolfTourney Platform to Register their event participants. Feel free to use the contact form at the bottom of this page or find the event coordinators contact info in the More Event Information section and give them a call.
SHARE TOURNEY