EVENT DATE
July 23, 2022
This Event Has Passed
GOLF COURSE
Applewood Golf Course
14001 West 32nd Avenue, Golden, CO 80401
Golden, CO
ENTRY PRICE
Contact Event for Price
SHARE TOURNEY
More Event Information
Set to be the biggest event on the Denver Bulldogs Australian Football calendar, is our charity fundraiser golf day. Sign up as an individual, team of 4, or even sponsor a hole. Major sponsorships available too.
Register through Eventbrite. Payment can also be made on Eventbrite, or by Paypal / Zelle to Contact event using the form below. . The Denver Bulldogs AFC is a registered 501c3 charity.
PLAYERS
$100 – Individual
$400 – Team
RAFFLES / MULLIGANS – dozens of valuable prizes to be drawn immediately after the golf.
Single raffle – $20 / x3 raffles – $50
Single mulligan – $10 / x3 mulligans – $20
x3 raffles and x3 mulligans – $60
SPONSORS
TITLE SPONSOR $2500
Our single Title Sponsor is our top sponsorship for this event. The Title Sponsor includes a feature banner at the main registration table, the sponsor's logo displayed on all promotional material for the event, a logo spot on the Denver Bulldogs website, and covers a team's entry fee for the golf tournament.
BALL SPONSOR $2000
The Ball Sponsorship will provide a sleeve of balls to each golfer with the sponsors logo. Plenty of extras will be provided for the sponsor to keep and for the golfers to spray all over the course!
BAG SPONSOR $750
A goodie bag bearing the Bag Sponsor's logo will be included for all golfers to take home. The bag will contain giveaway items and snacks.
CART SPONSOR $500
The cart sponsor will have their logo featured on the cart signs displaying each golfer's cart assignment.
HOLE SIGNAGE SPONSORS $250
The less costly Hole Signage Sponsorship includes signage bearing the sponsor's logo or any message to be displayed at one of the 18 tee boxes.
PREMIUM HOLE SPONSOR $350
For a more interactive hole sponsorship, we are offering a Premium Hole Sponsorship. This will include exclusive signage at a hole, as well as a table and chairs set up for the sponsor to greet golfers at the hole. This is a great opportunity to promote a product, handout promotional items, or simply heckle some shaky golfers! Transportation to and from the hole will be provided for the sponsors.
PREMIUM HOLE SPONSOR ADD-ON $150
If a sponsor would like a table set up at a hole but cannot attend or be present during the tournament, we will provide someone to man the table for an additional fee.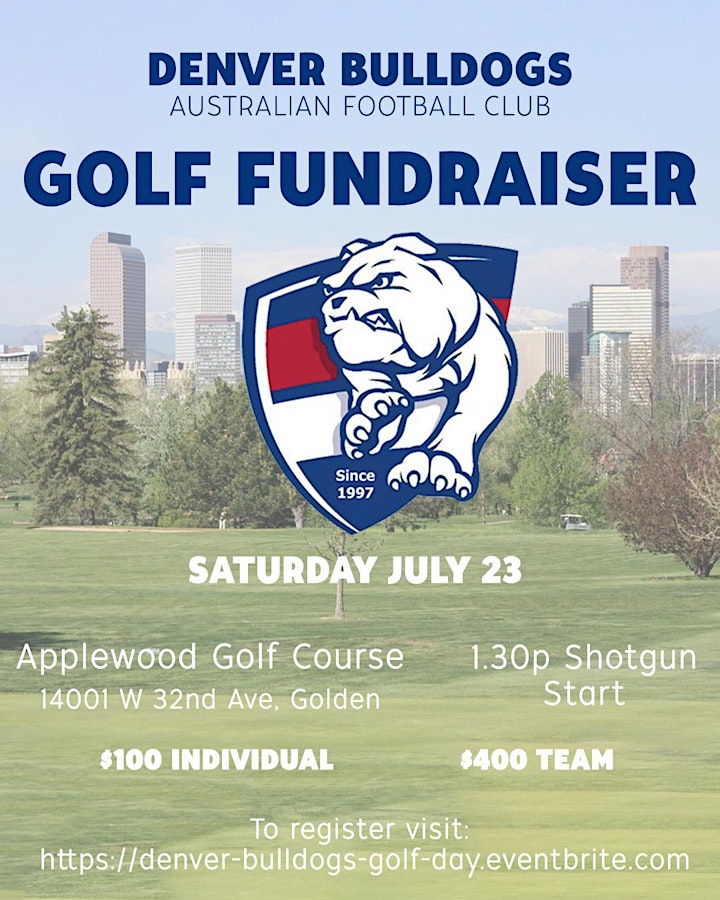 Registration Info
This event does not utilize the GolfTourney Platform to Register their event participants. Feel free to use the contact form at the bottom of this page or find the event coordinators contact info in the More Event Information section and give them a call.
SHARE TOURNEY
Event is passed so you may not contact this event coordinator.