More Event Information
GOLF TOURNAMENT TO FUND SERVICE DOGS FOR VETERANS RETURNS FOR A FOURTH ROUND!
Join us on Monday, May 22nd, 2023 at the Ramblewood Country Club!
AnnieMac is holding our fourth "Fetch the Ball" Golf Tournament to raise money for Freedom Service Dogs of America – a Colorado-based nonprofit that provides custom-trained service dogs free of charge to people in need. The training for each dog takes 7-10 months and costs approximately $30,000.
Since 2019 we have successfully matched 9 military veterans with service dogs which were given at no cost to veterans suffering from the effects of PTSD.
Last year we raised $95,310.07 – support us in our efforts to match 3 more client-dog teams!
To further help the cause, The Panebianco Family Foundation has agreed to match the amount of ALL sponsorships and donations.
Here are all the way's in which you can support on and off the course!
Don't wait – Registration closes 4/28/23!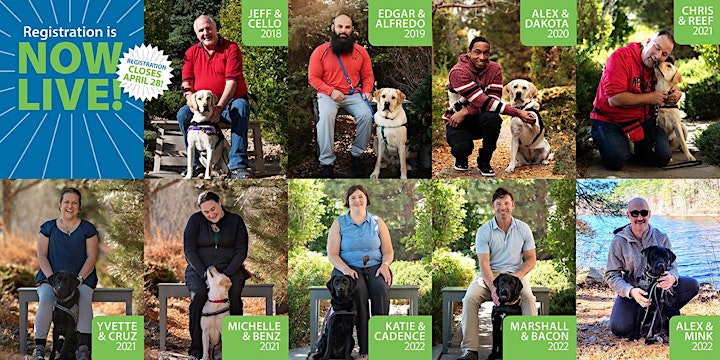 Registration Info
SHARE TOURNEY