More Event Information
Join us Monday, June 27th to show your support and friendship for Keith Wilson at the
FORE! Keith Wilson Charity DINNER
Back in May 2021, retired Oswego Police Officer & Yorkville native, Keith Wilson, unexpectedly experienced an emergency health situation. A visit to the emergency room turned in to several days in the intensive care unit at Copley Hospital.
With family by his side, it was learned that Keith had Stage 4 Esophageal Cancer, that spread to his liver and brain. This diagnosis was a complete shock to his entire family. Over this past year, Keith has undergone countless rounds of chemo, along with radiation, with an unknown number of treatments still head to continue treating this lifelong diagnosis.
To show support and friendship for Keith, a charity golf tournament and dinner will be hosted on Monday, June 27th in Oswego.
This dinner is a great opportunity for family, friends and co-workers to personally stop by to see Keith and wish him well……Stop by for a little bit or stay for a while! The dinner is open to the public, but dinner tickets must be purchased in advance.
Dinner only tickets are $40 per person.
3pm – 5pm: cash bar/cocktail hour (while golfers complete the course), mingle with celebrity guests & live music
5pm – 7pm: live music, awards, silent auction, prizes & buffet dinner
Feel free to arrive any time after 3pm. The buffet dinner will be available until 6:45pm
Please note: Golf spots are sold out. If you would like to be put on a waiting list in case someone has to cancel their golf reservation, please contact Nancy. Confirmed golfers can check in at 9am the day of the event, with shotgun start at 10am.
DINNER ONLY TICKETS ARE STILL AVAILABLE and can be purchased online here for $40 per person. All ages welcomed, as the dinner is a family friendly event.
Please feel free to reach out with any questions, obtain additional event information, and/or reserve dinner tickets.
EVENT CONTACT: NANCY HEWLETT (Keith Wilson's sister) CALL or TEXT: 630.885.4980 Email: Contact event using the form below.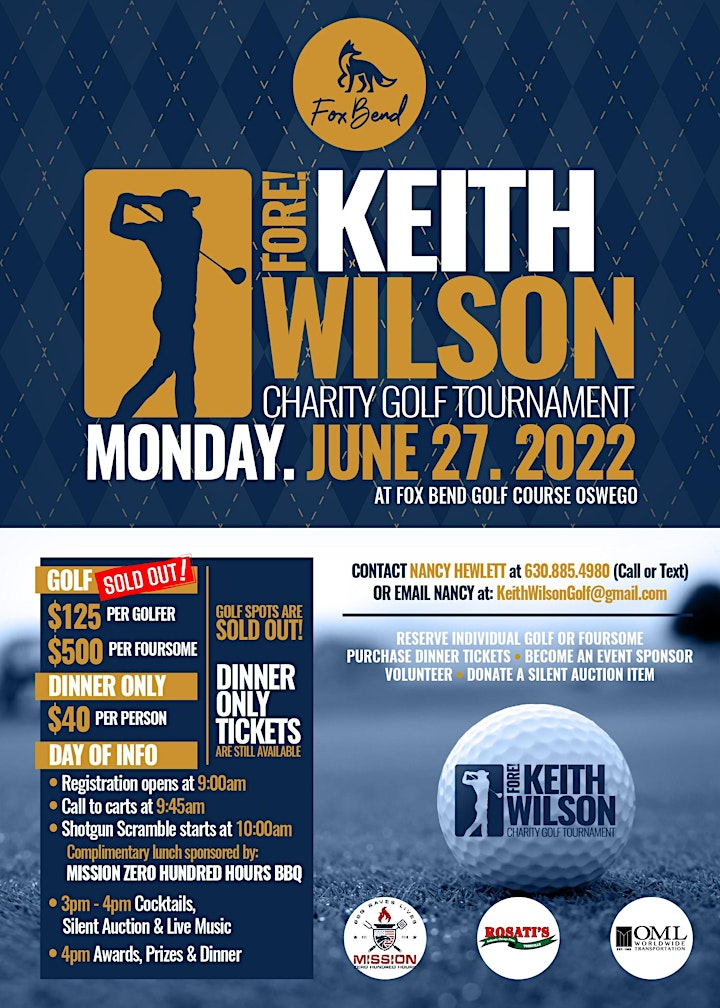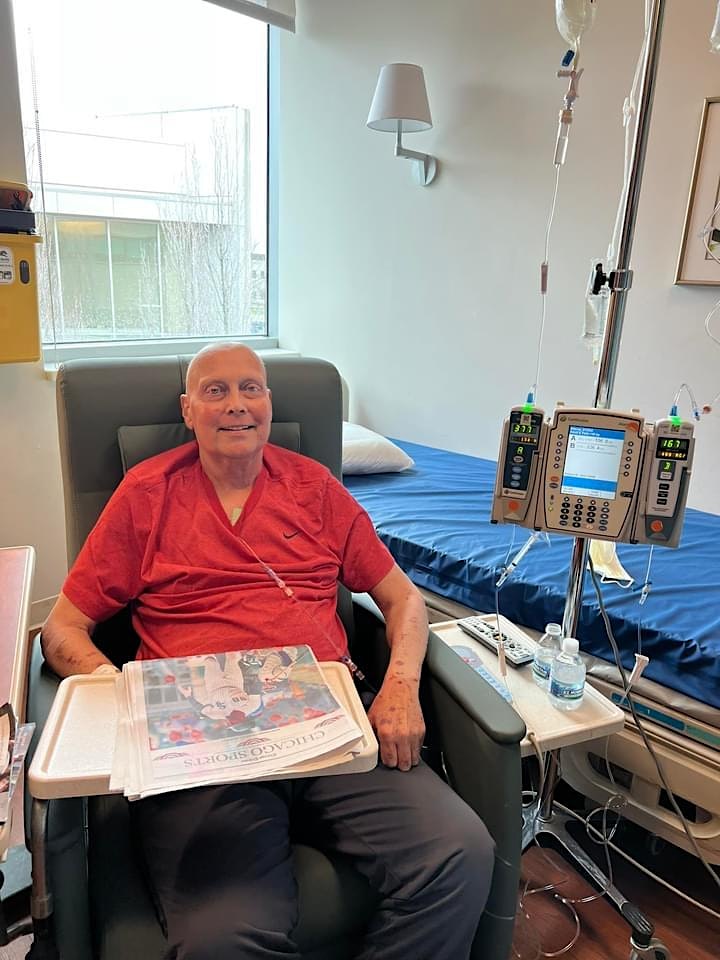 Registration Info
This event does not utilize the GolfTourney Platform to Register their event participants. Feel free to use the contact form at the bottom of this page or find the event coordinators contact info in the More Event Information section and give them a call.
SHARE TOURNEY
Event is passed so you may not contact this event coordinator.