SUMMARY
The Freedom Golf Tournament is a Charity format golf tournament. It is located at Heritage Isles Golf & Country Club in the fine city of Tampa, FL. The event is set to play on February 24, 2023. MORE INFO
EVENT DATE
February 24, 2023
This Event Has Passed
GOLF COURSE
Heritage Isles Golf & Country Club
10630 Plantation Bay Drive, Tampa, FL 33647
Tampa, FL
ENTRY PRICE
Contact Event for Price
SHARE TOURNEY
More Event Information
Join Wounded Veterans Relief Fund on Veterans Day for our Freedom Golf Tournament
This is the first time WVRF is hosting an event in Tampa, we are looking forward to this great event.
This event is a great way to connect with local Veterans, lunch provided, raffle items and much more to come. Spots are limited for this special event!
This event is not FREE, please see link below to register. $125 ticket per golfer or team prices available.
See you there and thank you for your support of our veterans!
For more information please contact us at ccrowley@wvrf.org
Sponsorships are available please visit our website for full details
https://wvrf.org/event/freedom-golf-tournament-tampa/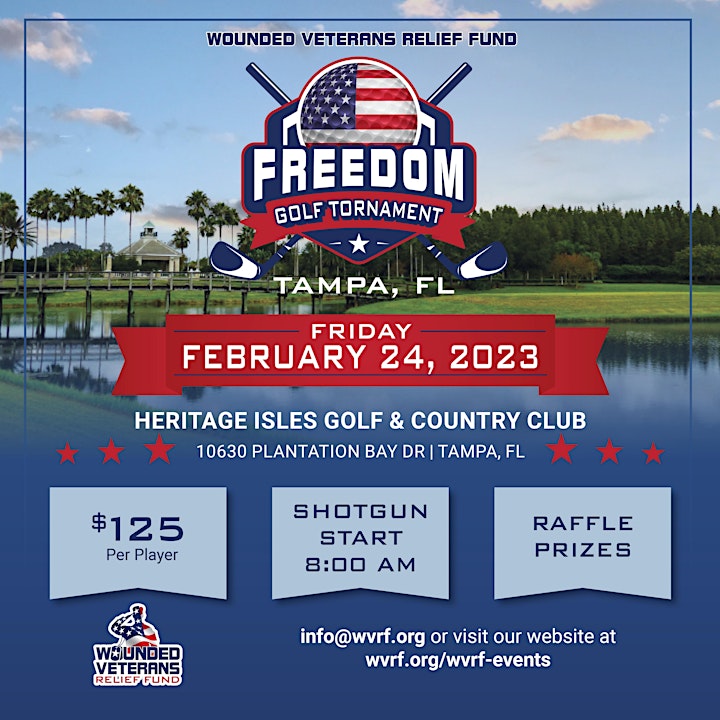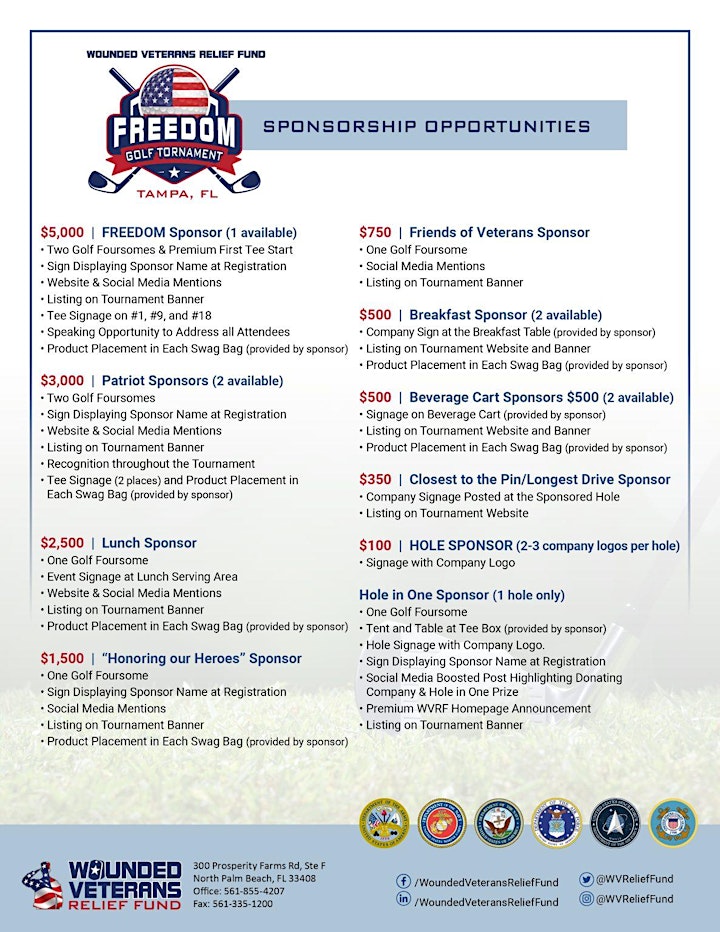 Registration Info
This event does not utilize the GolfTourney Platform to Register their event participants. Feel free to use the contact form at the bottom of this page or find the event coordinators contact info in the More Event Information section and give them a call.
SHARE TOURNEY
Event is passed so you may not contact this event coordinator.