SUMMARY
The Hannah Marie Golf Classic is a Unspecified format golf tournament. It is located at Dogwood Golf Club in the fine city of Austell, GA. The event is set to play on June 5, 2023. MORE INFO
EVENT DATE
June 5, 2023
This Event Has Passed
GOLF COURSE
Dogwood Golf Club
4207 Flint Hill Road Southwest, Austell, GA 30106
Austell, GA
ENTRY PRICE
Contact Event for Price
SHARE TOURNEY
More Event Information
Inaugural Hannah Marie Golf Classic 2023
Happy Mama Happy Mini, Inc. presents the Inaugural "Hannah Marie Golf Classic". This tournament will be held on Monday, June 5, 2023 (9AM EST) at the Dogwood Golf Club in Austell, GA and will also include Happy Mini's as participants.
The Inaugural Hannah Marie Golf Classic is extra special as well will be honoring our angel in heaven – Anita Handshaw Wyatt, who introduced Hannah Marie to the adventures of Golf. In addition, we are also partnering with 'Seth's Soldiers' which was created to foster the philanthropic efforts of self-advocating young children with Autism Spectrum Disorder. There will be food, fun, games, special surprises, and experiences throughout the fun day of playing golf!
Our goal for this tournament is to expose Happy Mini's to the game of golf, raise scholarship money for Happy Mini's and bringing the village together to support the awareness of the Mental Health impact within the community.
If you are interested in volunteering the day of, please feel free to sign up via this link: https://www.signupgenius.com/go/10C0E45A5A82EA2FFC70-hannah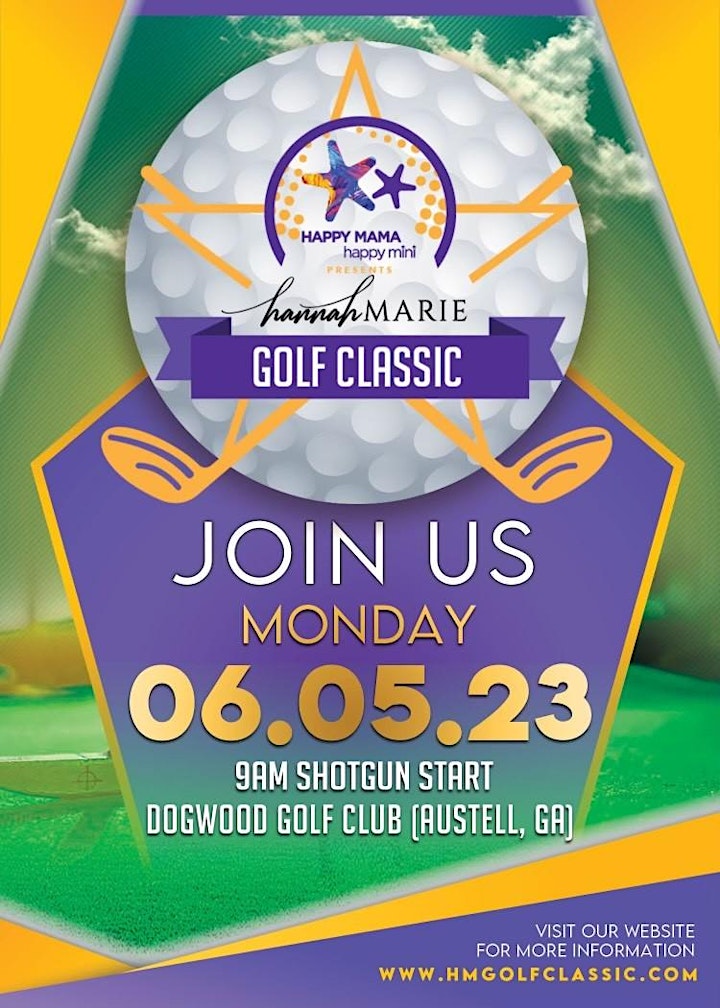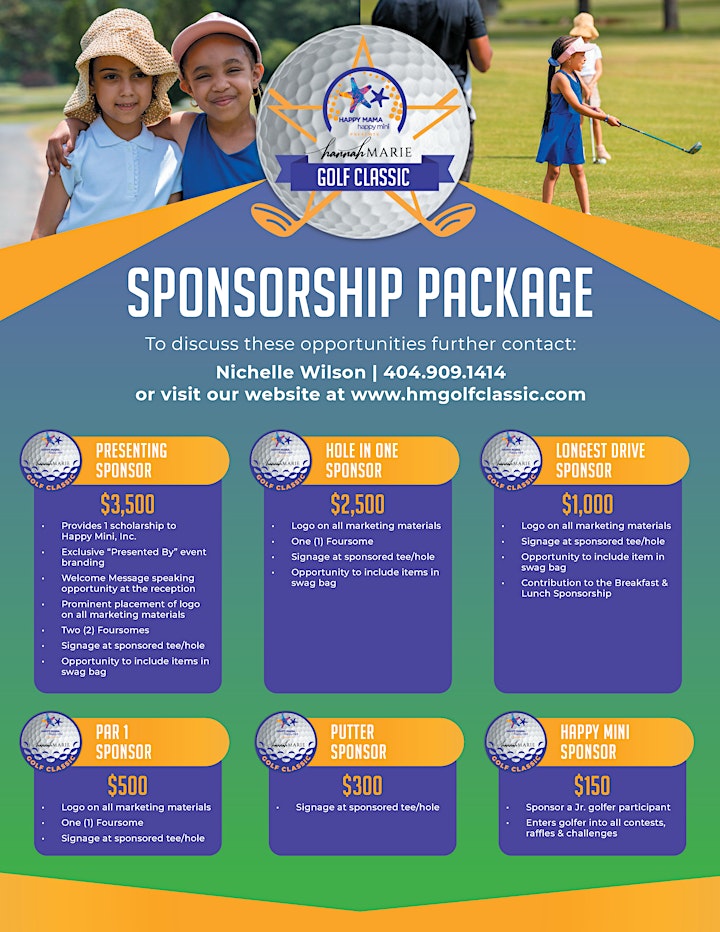 Registration Info
SHARE TOURNEY