SUMMARY
The Wayzata Chilly Open 2023 is a Charity format golf tournament. It is located at Wayzata Bay, Lake Minnetonka in the fine city of Wayzata, MN. The event is set to play on February 11, 2023. MORE INFO
EVENT DATE
February 11, 2023
This Event Has Passed
GOLF COURSE
Wayzata Bay, Lake Minnetonka
220 Grove Lane East, Wayzata, MN 55391
Wayzata, MN
ENTRY PRICE
Contact Event for Price
SHARE TOURNEY
More Event Information
The Largest Most Well Known and Unusual Golf Tournament Held on a Frozen Lake. The one can't miss event in Minnesota!
ABOUT
Minnesota Golf in February?! You Betcha!
Since 1984, thousands of hearty Minnesotans head to Lake Minnetonka for this unique frozen golf event to celebrate our "chilly" winter season. Our great team of volunteers carve out three 9-hole courses right out on the ice. Each year, over 1,800 golfers come from all around with their golf clubs and hockey sticks to putt with tennis balls around Wayzata Bay. The 2023 theme is Vegas, Baby!, so stretch, train, assemble your team… and your bobsled.
In addition to the ticketed golf tournament, there are several other "chilly" activities like Snowga, Snowkiting, and the all new Chilly Open Pre Par-Tee (stay tuned for more details)! Follow along on @WayzataChillyOpen's facebook and instagram channels, and join us February 10 & 11!
TICKET INFO
Saturday, February 11, 2023
Tee Times: 10 am | 12 pm | 2 pm
Theme: Vegas, Baby!
This is a pre-ticketed event only
1 Ticket = 1 Player. You can buy as many tickets as you'd like until the tee time is sold out. Each player on your team needs a ticket (repeat: you are not limited to a foursome).
There are 2 types of Tickets (Amateur and Pro) – Limited quantities available!
AMATEUR TICKET (Regular Golfer)
$45 Early Bird (24 hours only! Beginning Dec. 1 at 10 am) / $50 (after Dec. 2 at 10 am)
9 holes of golf
Chilly Open Hat
Access to the 19th Hole Hospitality Tent which gets you all-you-can-eat chili by local restaurants from 11 am – 3 pm and access to Live Music from 2 – 4 pm
Prizes and Give-a-ways
Ability to say you were part of the best golf tournament on a lake…
PRO TICKET (VIP)
Only 200 Available! $90 per player
Everything the Amateur ticket includes +
All-you-can-eat 6Smith Breakfast Brunch from 9 am – 12 pm (reservation made by ticket holder encouraged!)
Guaranteed choice of preferred tee time
Exclusive Limited Edition Chilly Open Hat
FAQs
How many golfers can we sign up?
The more the merrier!  Invite your friends, family, clients, co-workers, neighbors, distant relatives, high school classmates you haven't seen in 15 years… anyone who's up for a great time! You are not limited to a foursome, you can have as large of a team as you'd like until the tee time is sold out and you purchase a ticket for every player on your team. 1 ticket = 1 player.
What do we use to golf?
We supply the tennis balls and YOU bring the golf club of your choice.  We've seen anything from a hockey stick, to a tee-ball bat to a golf club. 
What's the refund policy?
No refunds granted. This includes the unlikely event that the Wayzata Chilly Open is forced to cancel or move due to weather/ice conditions/restrictions from the MN Dept. of Health. Players may substitute other golfers in place of their name by editing their own registration/ticket. 
What do I wear?
Golfers are always encouraged to dress according to the theme.  GO ALL OUT! This year's theme is "VEGAS, BABY!", so have fun with it!  Get creative!  Need help? Follow along on our social media channels.
Do they sell alcohol at The Chilly Open?
Hennepin County Water Patrol and the City of Wayzata prohibit the selling and/or serving of alcoholic beverages at the Chilly Open.  Therefore, it is a BYOB event. Think of it as boating on the lake in the summer. You can bring your own, but you can't buy it.  Please also note that the City of Wayzata prohibits open alcoholic beverages in all public areas. This includes the Wayzata Beach and parking lot (or anywhere off the Lake). That being said, please discard all alcoholic beverages while leaving the ice. Do not drink and drive.  Use a designated driver or taxi.  To summarize, let's be respectful of the lake and Wayzata so we can continue to have this event for many years to come.
Can I consume alcohol at this event? 
You may consume alcohol at this event if you are over 21 years of age.
Can I just show up or do I need to buy a ticket in advance?
This is a PRE-TICKETED event!  Along with that, we ask that you pay when you register. We cannot "reserve" tickets, as this event sells out quickly.
Is there actually Chili at the Chilly Open? 
Is the sky blue?  Of course we have chili at the Wayzata Chilly Open!  Over 10 restaurants will compete for this year's trophy and you get to sample them all!  For a list of participants, please visit our "Chili Cook-off" page.
I've seen pictures of elaborate sleds – what's that all about?
You won't just see crazy golfers out on the ice, some teams even take it to the next level and bring sleds to haul their equipment! 
Approximately how long does it take to golf all 9 holes?
Typically, golfers enjoy their time out on the course as they are meeting new friends and hanging with our awesome sponsors who provide additional games at each hole, so we estimate about an hour to an hour and a half. 
What is the fee per golfer and what does that include?
There are two ticket types.
The first is the "Amateur" Ticket (the most popular). The early bird fee is $45 per player.  The early bird discount will run from December 1, 2022 at 10 am through December 2, at 10 am, or until tickets sell out.  The Amateur Ticket price will increase to $50 per golfer on December 2, 2022 after 10 am.  This fee includes 9 holes of golf, the official Chilly Open hat, access into the 19th Hole Tent where you can enjoy all-you-can-eat chili from 11 am – 3 pm, live music from 2 – 4 pm, prizes & give-a-ways.  AND AS MUCH FUN AS YOU CAN IMAGINE! 
The second ticket type is the "PRO" Ticket which is $90 per player. That includes everything the Amateur ticket includes + All-You-Can-Eat 6Smith Breakfast Buffet (Saturday 9 AM – Noon), Guaranteed Choice of Preferred Tee Time, and the Exclusive Limited Edition Chilly Open Hat instead of the Official Hat.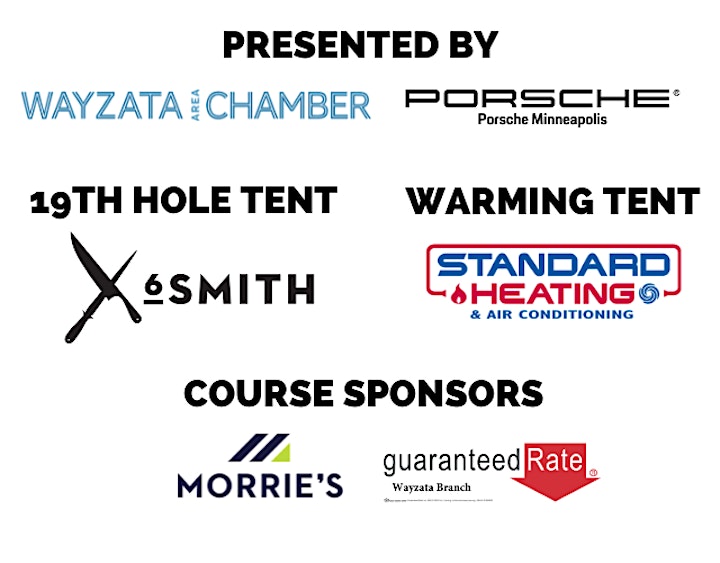 Registration Info
This event does not utilize the GolfTourney Platform to Register their event participants. Feel free to use the contact form at the bottom of this page or find the event coordinators contact info in the More Event Information section and give them a call.
SHARE TOURNEY