SUMMARY
The Swing for Hope Golf Tournament is a Unspecified format golf tournament. It is located at Coyote Ridge Golf Club in the fine city of Carrollton, TX. The event is set to play on October 16, 2022. MORE INFO
EVENT DATE
October 16, 2022
This Event Has Passed
GOLF COURSE
Coyote Ridge Golf Club
1640 West Hebron Parkway, Carrollton, TX 75010
Carrollton, TX
ENTRY PRICE
Contact Event for Price
SHARE TOURNEY
More Event Information
Swing for Hope Golf Tournament is a charity event to help build awareness of domestic violence.
Join us for our 2nd Annual Swing for Hope Golf Tournament, benefiting the programs of Texas Muslim Women's Foundation. TMWF will host the Golf Tournament in the Metroplex, in lieu of our 2022 Annual Gala.
For questions regarding sponsorships, please email the TMWF Office at: Contact event using the form below.
Can't make it to the event? Please consider a tax deductible donation to TMWF. As a non-profit organization, our goal is to maintain the lowest fees possible. Your donation will be greatly appreciated.
Refund Policy: No Refunds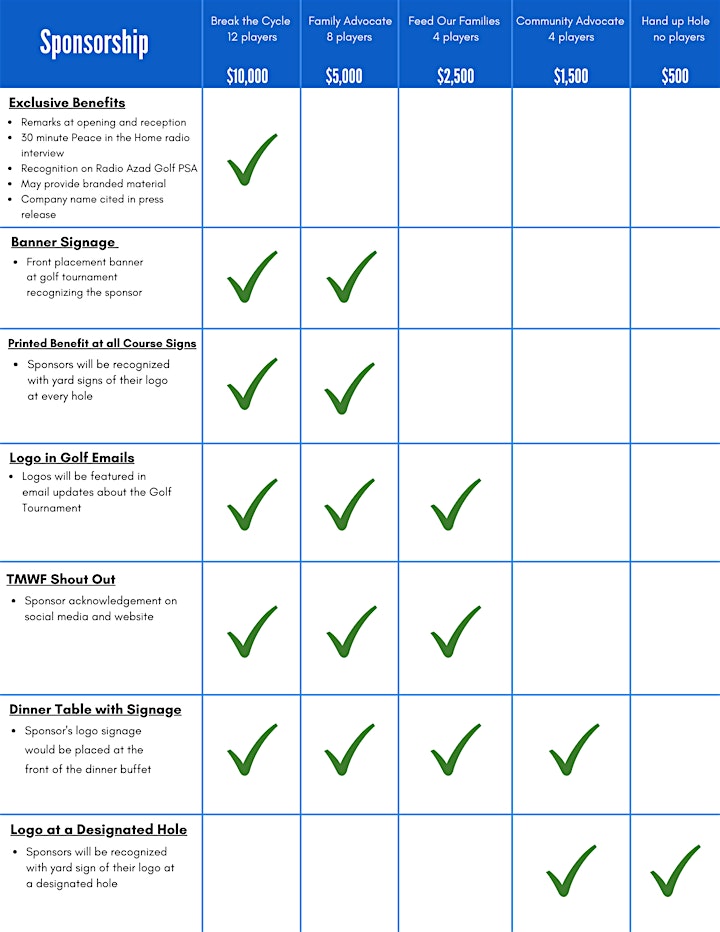 Registration Info
This event does not utilize the GolfTourney Platform to Register their event participants. Feel free to use the contact form at the bottom of this page or find the event coordinators contact info in the More Event Information section and give them a call.
SHARE TOURNEY
Event is passed so you may not contact this event coordinator.