EVENT DATE
September 13, 2023
This Event Has Passed
GOLF COURSE
Golf Club of Indiana
6905 South 525 East, Lebanon, IN 46052
Lebanon, IN
ENTRY PRICE
Contact Event for Price
SHARE TOURNEY
More Event Information
The 17th annual golf outing to raise money for family camp (families from Indiana effected by epilepsy) at the Center for Courageous Kids.
Thank you for registering for our 17th Annual Golf Invitational Benefiting the Edible Indy Foundation. This event provides an opportunity for you to do both at one of Indiana's top ranked golf courses, Golf Club of Indiana.  The event takes place Wednesday, September 13,2023. We thank Applied Underwriters for being our 2023 title sponsor.
You are able to register and purchase a foursome, individual spot, sponsor the event or donate to our cause. We encourage everyone to register prior to the morning of September 13th to create a safer and smoother process. If you have any registration questions, please reach out directly to Jeff Rubenstein at 317-946-2752 or Jennifer Rubenstein at 260-438-9148.
Please review the ADD ON section as this is where you will have the ability to purchase your Super Ticket and or your raffle tickets individually or for the team. Please note there is also a donation form if you so chose to donate to our charity as well. WE ENCOURAGE FOR EASE TO PURCHASE THE SUPERTICKET AS IT INCLUDES YOUR RAFFLE TICKETS + YOUR MULLIGAN.
The cost to participate in the Golf Invitational is $175.00 per player or $700.00 per foursome. Your entry fee includes lunch, dinner, beverages, a golf shirt , a golf goodie bag with over $250 worth of merchandise, coupons and a phenomenal day of golf, games, food and drink!
We have multiple sponsorship opportunities as well. Please review the ticket section for those opportunities or reach out direct to us for any questions.
This year the rules have remained the same as in previous:Each team may only have ONE player with a handicap index of 8.0 or less and a total team handicap index of 43.0 or more. Each player's tee shot must be used a minimum of 3 times per round.  Teams with less than 4 players are ineligible for prizes. Winners of the golf tournament will have the opportunity to compete at the national finals (registration fee is required). Your support of the Edible Indy Foundation is greatly appreciated. Together, we can build a healthier community.  We will see you our annual nvitational benefiting the Edible Indy Foundation on September 13th!
About the Applied Underwriters Invitational
The Applied Underwriters InvitationalTM, The #1 Charity Event in Golf, and its title sponsor, Applied Underwriters (auw.com), support charitable partners in holding up communities and championing those in need. Each year, over 11,000 golfers play in approximately 75 tournaments benefiting more than 65 national and local charities across the U.S. Since its inception, the Invitational has conducted more than 4,400 tournaments, raising over $276 million in net proceeds for its benefiting charities.
About our charity: The Golf Invitational has been a tremendous success raising more than $30, 000 last year. The Edible Indy Foundation believes in providing opportunities for families to be together to experience a worry free environment will provide a time of reflection, serenity and respite for all those involved in the daily obstacles of caring for children with epilepsy. As a foundation earlier this year we made the decision to revert back to our mission to dedicate our time and energy to providing families in Indiana with children with epilepsy a chance to attend the Center for Courageous Kids family camp weekend in early October at no charge.  This camp has been important to us and to the over 300families who have attended over the past 12 years and continues to provide an amazing experience for these families in a safe and relaxing environment.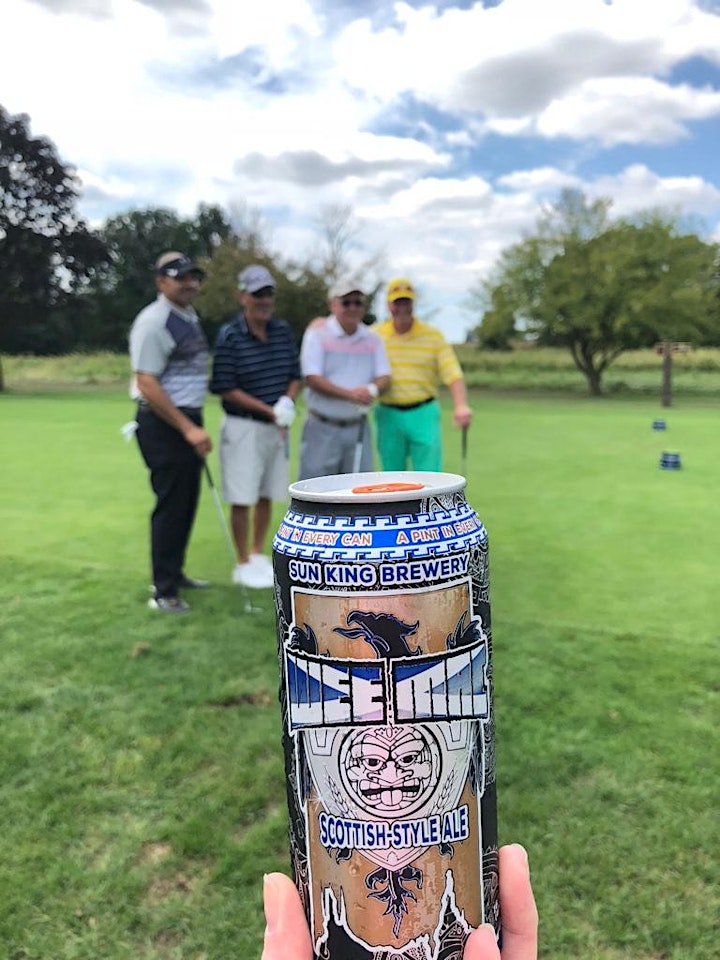 Registration Info
SHARE TOURNEY