EVENT DATE
June 28, 2023
GOLF COURSE
Forest Park Golf Course
6141 Lagoon Drive, St. Louis, MO 63112
St. Louis, MO
ENTRY PRICE
Contact Event for Price
SHARE TOURNEY
More Event Information
Join the Guide Right Foundation of St. Louis for our annual Golf Classic, benefitting the Guide Right Scholarship Fund.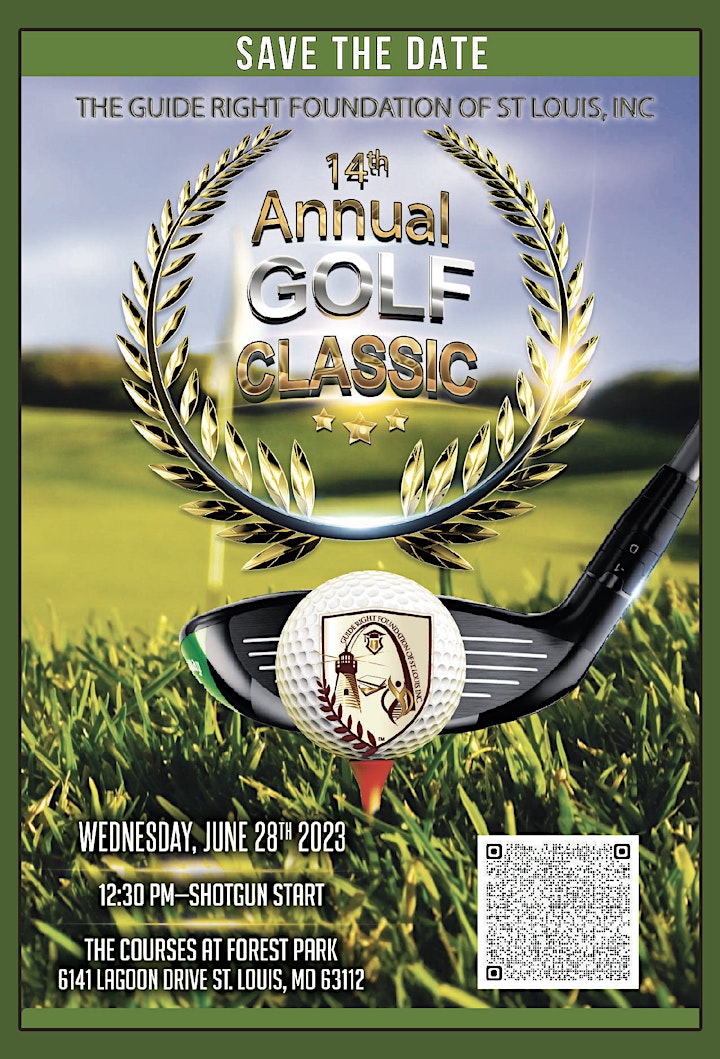 Register today to join the Guide Right Foundation for the 14th annual Golf Classic, with all proceeds from the event going towards supporting the scholarship and events of the Guide Right Program of greater St. Louis.
In addition to golf, there were be several silent auctions, on-course vendors and branded experiences available.
Full registration details for both individual, group and sponsorship opportunities
Registration & Payment can be processed through Eventbrite and also sent via CashApp to: $GRFSTL. If paying via Cashapp, please state your name, what level of ticket/sponsorship you are paying for and provide your email address.
When registering a foursome, please list all members of the group in the notes while making the payment, so they can be properly aligned at registeration. If paying individually, but joining a foursome, please list the name/business of the foursome that you plan to play with. This will greatly speed up up the registration process and getting you onto course on the day of the event.
Registration & Tee Times
On-site registration and check-in opens at 10:00 am, with tee times starting at Noon. Lunch will begin at 10:30 am, with an awards event immediately following the day at 5:00 pm.
Presenting Sponsorship & Registration Information.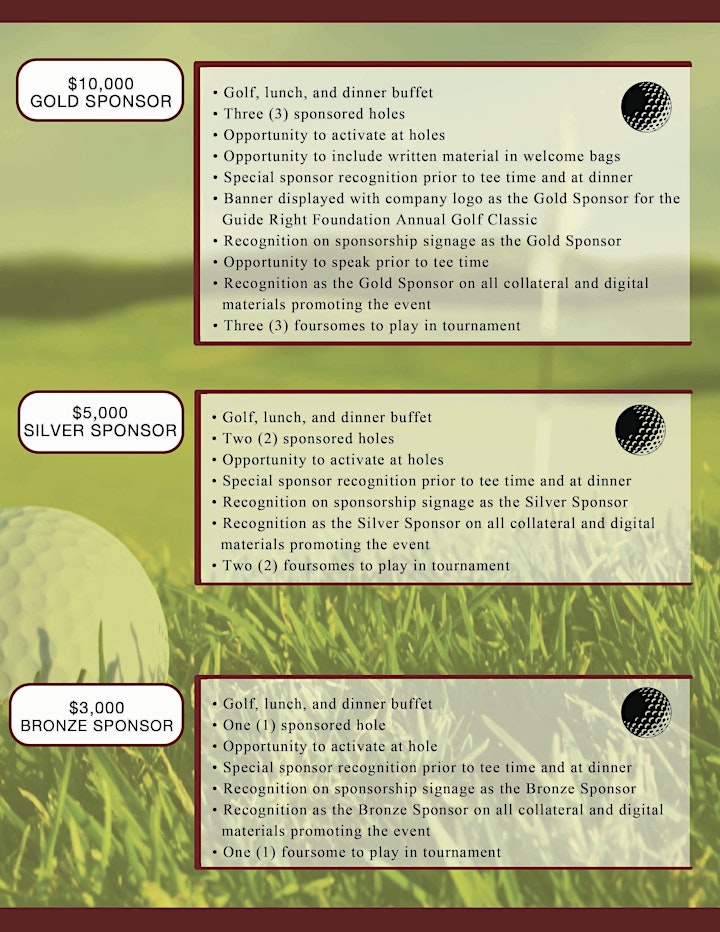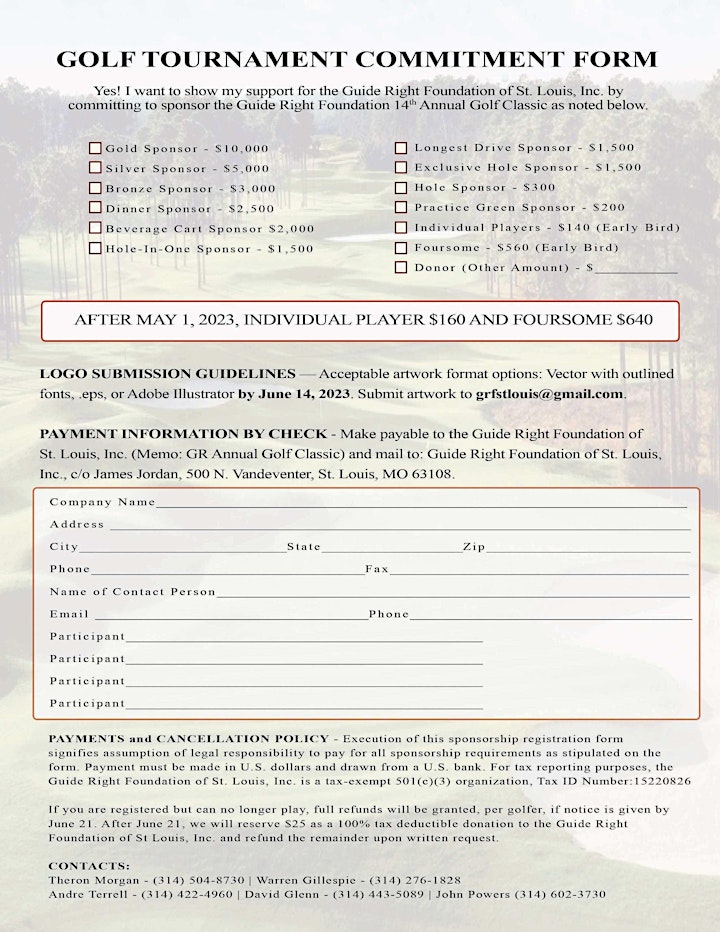 About the Guide Right Foundation of St. Louis
In the infancy of Kappa Alpha Psi Fraternity, Inc. when chapters were blossoming and flourishing throughout the length and breadth of the United States, both individual and collective efforts were being made to incorporate meaningful programs into the various local chapter activities.
The very foundation of Guide Right can be traced to the St. Louis Alumni Chapter and to Leon W. Steward, who is rightfully dubbed the "Father of the Guide Right Movement." From its inception, the focus of Guide Right was to provide scholarships to needy and talented students and to inform young people about professions and career options.
Our continuing investment in the nation's young people is a laudatory gesture, given the social climate of the contemporary scene. For the past 100+ years, Guide Right has continued to be a driving element in support the growth and development of hundreds of St. Louis area youths since.
Registration Info
SHARE TOURNEY