EVENT DATE
October 21, 2023
GOLF COURSE
Estancia del Norte San Antonio, Tapestry Collection by Hilton
37 NE Loop 410 at McCullough, San Antonio, TX 78216
San Antonio, TX
ENTRY PRICE
Contact Event for Price
SHARE TOURNEY
More Event Information
Come enjoy yourself for an evening of fun at the 2023 Rance Olison Foundation Celebrity Prom Night!
To reflect on our "Why." Our Former NFL player Rance Olison Sr., lived life on purpose. His walk was the reflection of his personal journey on giving and receiving. Mr. Rance Olison Sr., lost his battle with life in 2018, but his impact of what life looks like will continue to be the "Heart Beat," to his legacy and our community. His dream was to make sure that his community was provided, "Heart Healthy" meals around the holidays. That no family or child would go hungry. His giving heart, began in his own home with his mother. She instilled in Rance, the love of giving from the heart. He carried that invaluable treasure from El Dorado, Arkansas to San Antonio, Texas. His heart was full of giving, until his last beat.
This is why your support is so important to the "Cause" and our community. The Rance Olison Healthy Heart Foundation has feed over 5000 families in our San Antonio community. Healthy living begins at home. We want to make sure that not one family goes without in our community.
Let's keep the "Heart Beats" pumping. Each individual and/or organization will have the opportunity to attend both events. Support today!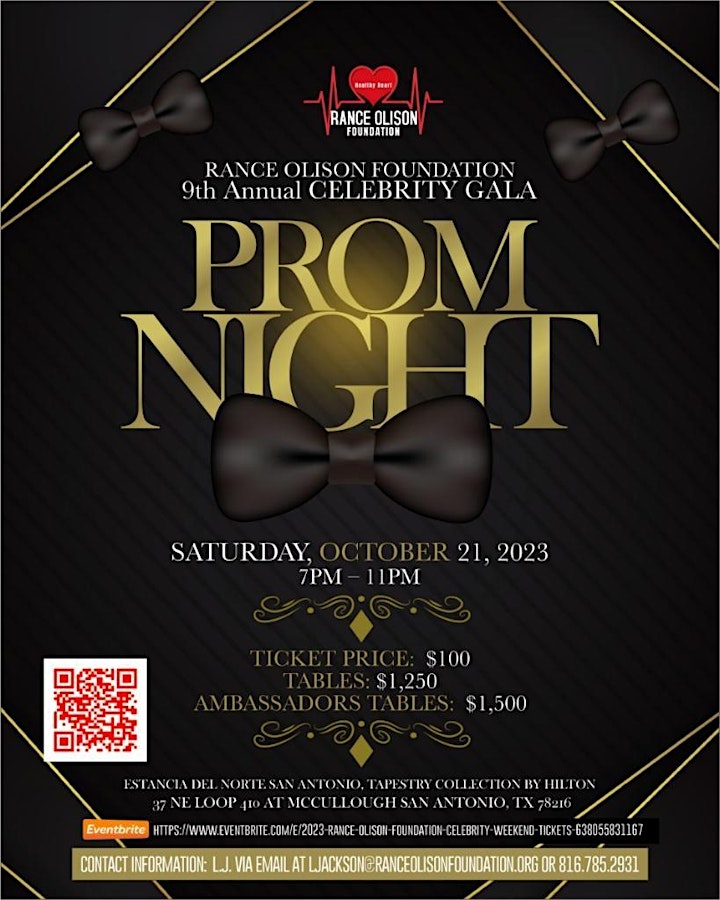 Registration Info
SHARE TOURNEY