EVENT DATE
September 7, 2023
This Event Has Passed
GOLF COURSE
Isleta Resort & Casino
11000 Broadway Boulevard Southeast, Albuquerque, NM 87105
Albuquerque, NM
ENTRY PRICE
Contact Event for Price
SHARE TOURNEY
More Event Information
Education Conference for Superintendents, Educators, Policymakers, and Industry Experts.
September 7th in Albuquerque, New Mexico
AI and Education Conference: Using AI To Level the Playing Field For Students
Conference on September 7th in Albuquerque, New Mexico
We cordially invite you to join our conference, where we will dive into various aspects of AI in education, including innovative teaching methods, personalized learning experiences, and data-driven decision-making.
Sponsored by OrCam with special guest speaker Dr. Christopher Bonn, a distinguished educator with over two decades of experience, specializing in reading fluency and comprehension. As a former superintendent and principal, he's dedicated to inclusive education.
This event promises to be a game-changer for superintendents, educators, policymakers, and industry experts seeking innovative solutions to today's educational challenges.
Highlights:
1. Reading Fluency Model to Increase Comprehension: From supporting disabilities to inspiring reluctant readers and gifted learners, witness the powerful union of pedagogical wisdom and AI's potential to empower every student on their unique path to reading literacy.
2. Demonstrating Cutting-Edge Assistive Technology: Experience how trailblazing technology can ease teacher shortages, raise literacy rates, empower and boost self-confidence of students, consequently facilitating independent studies.
3. Integration of AI in Schools: From innovative teaching methods to streamlined admin tasks, discover how AI can transform classrooms and unleash its potential in reshaping education as we know it.
4. Sip & Swing: Golf Tournament and Ballroom Mixer: Swing into action on the greens, accompanied by a delightful selection of beverages, or opt to connect with fellow attendees in the elegant ballroom.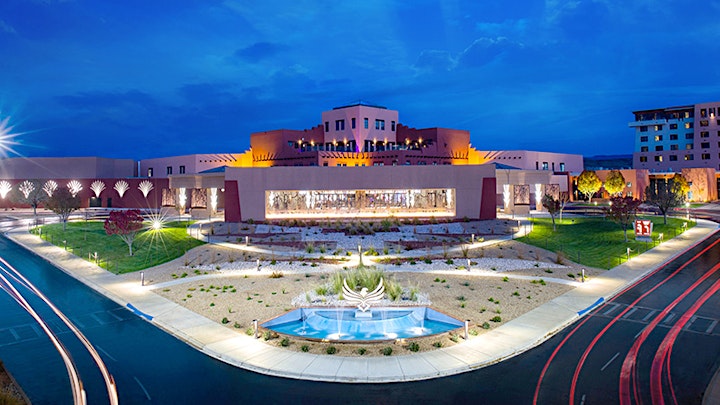 Join us for this special event at the Isleta Hotel, a premier resort in the heart of Albuquerque. If you wish to stay overnight, you can easily purchase your accommodation by accessing this link: https://orcam.co/3ODTDk9
Golfer's Dress Code:
Gentlemen, kindly wear collared shirts with sleeves and tailored pants or shorts, paired with soft spikes or soft-soled shoes. Ladies are encouraged to wear collared tops, tailored pants, shorts, or skirts, with soft spikes or soft-soled shoes. We request refraining from gym shorts, tank tops, tattered attire, or bathing suits to ensure a pleasant experience for all.
Directions to the event:
The Isleta Resort & Casino is conveniently located near a stop on the rail system. If you plan to visit Santa Fe, you might find this transportation option useful. You can find more details about the rail system at https://www.riometro.org/.
Post-Event Attractions in the Area:
After a day filled with enriching lectures, drinks, and playing golf, you can explore activities available in the venue area. Click on "Show Attractions" to find local options: https://orcam.co/45chSMY
DISCLAIMER: The AI and Education Conference serves as a platform for educational exchange, networking opportunities, and professional development. Please be aware that laws and regulations can vary from one jurisdiction to another. As an attendee, it is solely your responsibility to ascertain and adhere to any relevant city, state, and local laws, rules, and regulations, which may apply to your participation in the AI and Education Conference, including but not limited to, those governing conduct, ethics, lobbying, gift-giving, conflicts of interest, and political activities.
Registration Info
SHARE TOURNEY