More Event Information
Charity Golf Tournament organized by Suited for Success, benefiting LiTTLE MiRACLES Utah.
LITTLE MiRACLES is a non-profit organization committed to serving Single-Parent families throughout Utah. This foundation was established in October of 2013. 100% of all all proceeds go directly to creating opportunities for people to SERVE, CONNECT & INSIRE local single parent families in-need. Service opportunities are based on individual need, but typically involve home makeover/clean up projects, as well as connections to extended community support. Projects are organized in a manner that allow significant group effort, where people of all ages/demographics can volunteer their time, talents and/or resources for the benefit of local Utah single parent families in-need.
*families are selected via community nomination process through LITTLE MIRACLES website and executive/advisory board vote process. LittleMiraclesUtah.org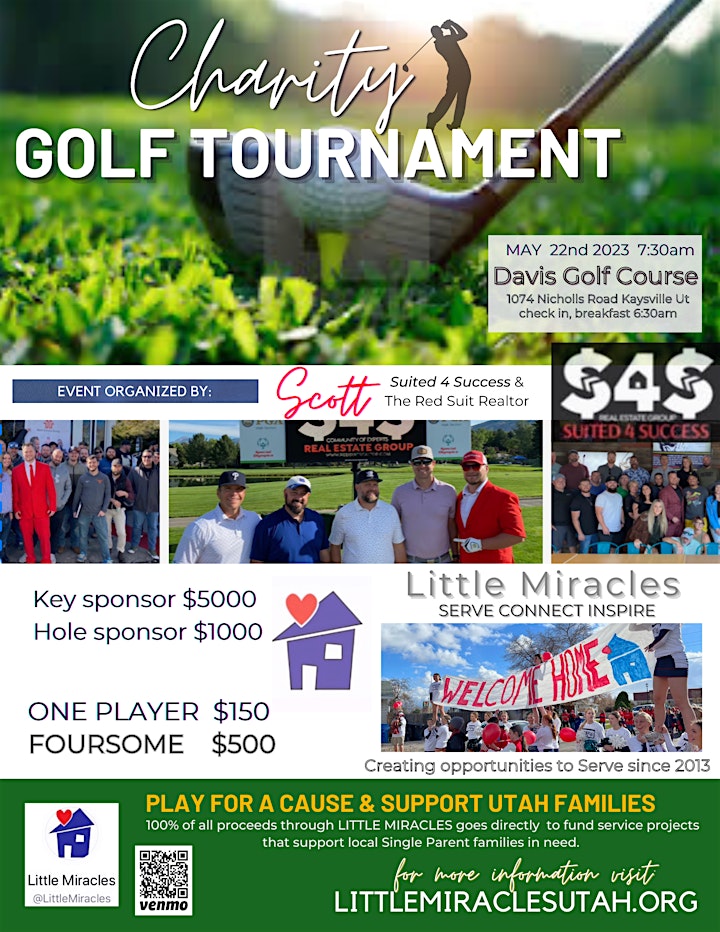 Registration Info
SHARE TOURNEY