SUMMARY
The Dynasty Golf Classic Tournament is a Unspecified format golf tournament. It is located at Sugar Creek Golf Course in the fine city of Atlanta, GA. The event is set to play on October 9, 2021. MORE INFO
EVENT DATE
October 9, 2021
This Event Has Passed
GOLF COURSE
Sugar Creek Golf Course
2706 Bouldercrest Road, Atlanta, GA 30316
Atlanta, GA
ENTRY PRICE
Contact Event for Price
SHARE TOURNEY
More Event Information
Dynasty Golf Classic will be held October 9, 2021 at Sugar Creek Golf Club.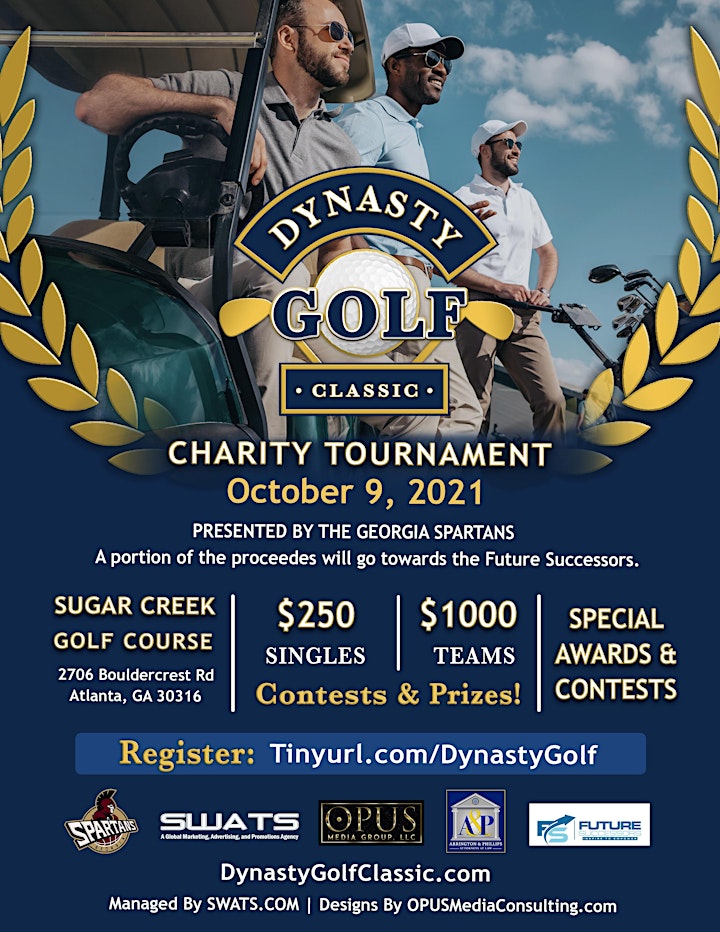 You are cordially invited to to join the Dynasty Charity Classic presented by Georgia Spartans at the luxurious Sugar Creek Golf & Tennis Club.
Address: 2706 Bouldercrest Road, Atlanta, GA, 30316.
See More At DynastyGolfClassic.com
Registration Info
SHARE TOURNEY
Event is passed so you may not contact this event coordinator.