More Event Information
Come golf with your favorite celebrities, golf pros, and influencers in the 4th ANNUAL Hybrid Nation Allyship Golf Scramble
The annual Hybrid Nation Allyship tournament has partnered with Los Angeles based Fly Fairways to present the 4th annual Allyship tournament. In a continued effort to bring diversity, inclusion and "cool" to the game of golf both brands will be bringing a diverse and exciting roster of influencers, golf pros and celebrities. This will be a 144 golfer sold out event.
TOURNAMENT FORMAT: 4 player scramble
TOURNAMENT ITINERARY
11:00 AM-12:30 – Registration, warm-up
1:00 PM – Shotgun Start
5:30 PM – Dinner, silent auction, charity check presentation
This year we will be raising money to donate to Youth On Course, an organization dedicated to making golf affordable for young players. YOC has partnered with thousands of courses around the country to offer rounds of golf for $5 or less for their members. This is a huge step in helping diversify the game of golf. IN DIVERSITY WE TRUST.
Lunch and Dinner are included in your round
There will be food, snacks, beverages and brand activations throughout the course.
Additionally, each player will receive a gift bag that includes golf balls and golf swag from some of our favorite brands.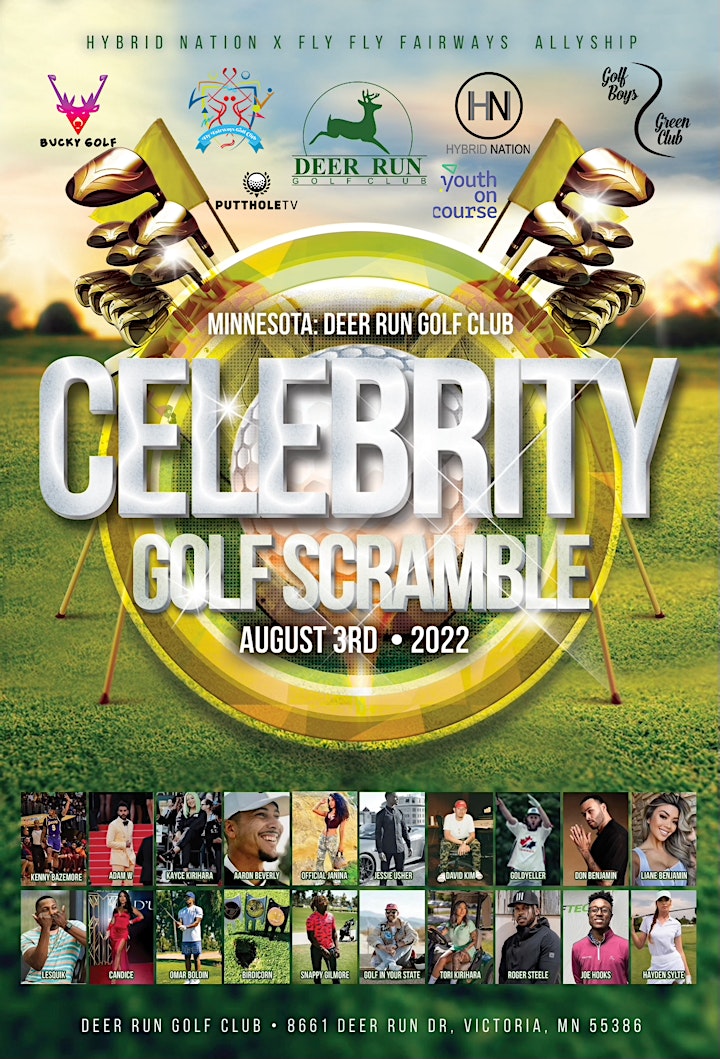 Registration Info
This event does not utilize the GolfTourney Platform to Register their event participants. Feel free to use the contact form at the bottom of this page or find the event coordinators contact info in the More Event Information section and give them a call.
SHARE TOURNEY