SUMMARY
The ISPE-CaSA Georgia Golf Tournament is a Unspecified format golf tournament. It is located at Bear's Best Atlanta in the fine city of Suwanee, GA. The event is set to play on October 6, 2023. MORE INFO
EVENT DATE
October 6, 2023
GOLF COURSE
Bear's Best Atlanta
5342 Aldeburgh Drive, Suwanee, GA 30024
Suwanee, GA
ENTRY PRICE
Contact Event for Price
SHARE TOURNEY
More Event Information
Join ISPE-CaSA and your colleagues for the Greater Atlanta Golf Tournament. Enjoy a great round of golf and networking opportunities.
Following our very successful event in 2021, we are excited to partner with the prestigious Bear's Best Golf Resort for our Greater Atlanta golf tournament. For golfers there will be lots of prizes, lots of fun, and lots of networking with colleagues and peers in a relaxed atmosphere. We look forward to making this a wonderful experience for everyone!
The charitable component for this golf tournament is the JANE BROWN SCHOLARSHIP FUND!
The ISPE-CaSA Chapter established a scholarship fund in 2015 to encourage students who seek a career in the life sciences industry. The ISPE-CaSA Jane Brown Scholarship is awarded to an eligible CaSA Student Chapter member who is enrolled in either an undergraduate or graduate field of study at an accredited university or college.
Jane's contributions to ISPE are immeasurable. In 2011 she was awarded the James B. Purdy Distinguished Achievement Award for her consistent, dedicated and passionate service to ISPE over a period of 18 years. Since joining the Society in 1993, Ms. Brown served in numerous leadership roles, culminating in chairing the Board for ISPE's Carolina-South Atlantic Chapter in 1999, and ultimately serving as Chair of ISPE's International Board of Directors in 2007. She is perhaps best known for her selfless work in developing programs and raising awareness on behalf of ISPE students and the young professionals movement. Her efforts to charter the first student chapters across the organization have specifically helped CaSA grow to the exceptional group of students, young professionals, and professionals we have today.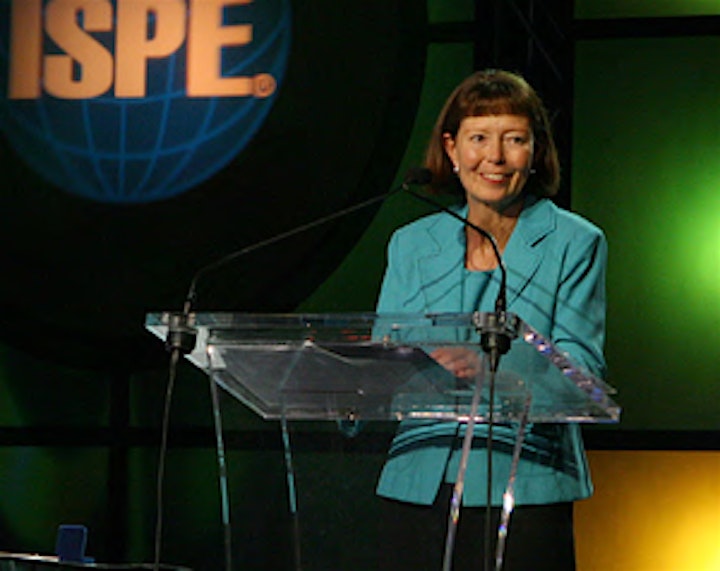 Registration Info
SHARE TOURNEY