SUMMARY
The She Builds SHE GOLFS Outing is a Unspecified format golf tournament. It is located at ThunderHawk Golf Club in the fine city of Beach Park, IL. The event is set to play on September 10, 2021. MORE INFO
EVENT DATE
September 10, 2021
This Event Has Passed
GOLF COURSE
ThunderHawk Golf Club
39700 Lewis Avenue, Beach Park, IL 60099
Beach Park, IL
ENTRY PRICE
Contact Event for Price
SHARE TOURNEY
More Event Information
PLEASE JOIN US FOR AN OUTING LIKE NO OTHER. PROCEEDS WILL SUPPORT THE SHE BUILDS MISSION FOR WOMEN IN THE CONSTRUCTION INDUSTRY.
The SHE GOLFS Outing will take place on Friday, September 10th with a Call to Carts at 9:30 AM at ThunderHawk Golf Club in Beach Park, Illinois.
WOMEN-ONLY FOURSOMES
In support of our mission, we invite women only foursomes for the She Golfs Outing. We welcome male allies to join us for cocktails/ networking and to serve as volunteers in order to further support She Builds and our mission.
NOT A GOLFER? NO PROBLEM! Women with all levels of golf experience are welcome to golf/participate (clubs may be available upon request), including:
Never touched a club but want to show up
Only play outings because I know the value of showing up
Love to kick ass at golf anytime, anyplace
COST: $125 Single Golfer/$600 Foursome (includes Golf with Cart, Lunch, Dress for Success Tool Bag, Women-Owned Businesses Market, Post-Golf Networking/Happy Hour Shindig; Foursome registration includes Company Logo on Event Signage). See below for sponsorship information.
Limited Spots: We only have 144 spots for women golfers and we WILL sell out quickly, so please do not wait to buy your tickets!
Student? Intern? Between jobs? Seeking sponsorship to attend? Need clubs? Email us at Jenny.Han@Boldt.com.
FORMAT: This will be a fun Modified 18 Hole/Activity GOLF SHE-nanigans with a few surprises and contests on the course.
EVENT SCHEDULE:
8:30 AM – 9:30 AM: Registration (Mimosas/Grab-n-Go Breakfast)
9:30 AM – 1:30 PM: Call to Carts (Announcements, Shotgun Start)
12:00 PM – 12:30 PM: Lunch delivered on course
1:30 PM – 5:00 PM: Shindig (Cocktails/Heavy Hors D'Oeuvres/Key Note/Pop-Up Shopping/Networking)
NOT GOLFING? You can still join us for post-golf festivities and networking. We will have a Women-Owned Merchant Market, Key Note speaker, Cocktails and Heavy Appetizers. Cost is $75.
Sponsorship Opportunities
Your sponsorship provides opportunity for women in the field of construction to network with the intent to grow their business, career, and circle of influence.
TO REGISTER YOUR SPONSORSHIP AND/OR DONATION:
Copy and Paste link to complete survey:
https://forms.gle/3B4tC4zyYWcFjsFU7
Deadlines:
Sponsoring a Dress for Success Tool Bag item is July 30th
Sponsoring the outing is August 13th
Please contact Victoria Navarro (victoria.navarro@aah.org) with any questions or for more information.
SHE BUILDS IS DEDICATED TO CONNECTING WOMEN IN CONSTRUCTION
She Builds provides networking opportunities that bring together women from all aspects of the construction industry from tradeswomen to owner representatives, construction managers and CEO's, to project managers, designers and engineers. This includes investing in our youth pipeline and collaboration with women in the field.
BENEFICIARY AND PROCEEDS:
This year's She Builds Beneficiary is the ACE Mentor Programs for high school women in Illinois and Wisconsin (https://www.acementor.org/about-us/).
You can also sponsor a student/woman between gigs to golf as well. Email Jenny.Han@Boldt.com for more information.
CAN'T ATTEND BUT WANT TO SUPPORT SHE BUILDS?
Donations are always welcome. Click on this link to register your donation https://forms.gle/3B4tC4zyYWcFjsFU7 (copy and paste link in your browser)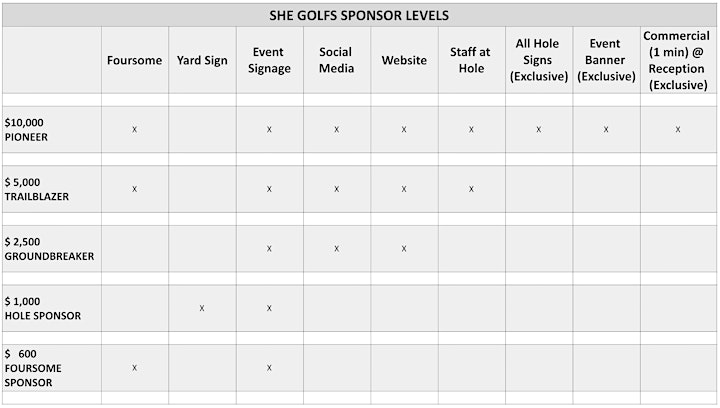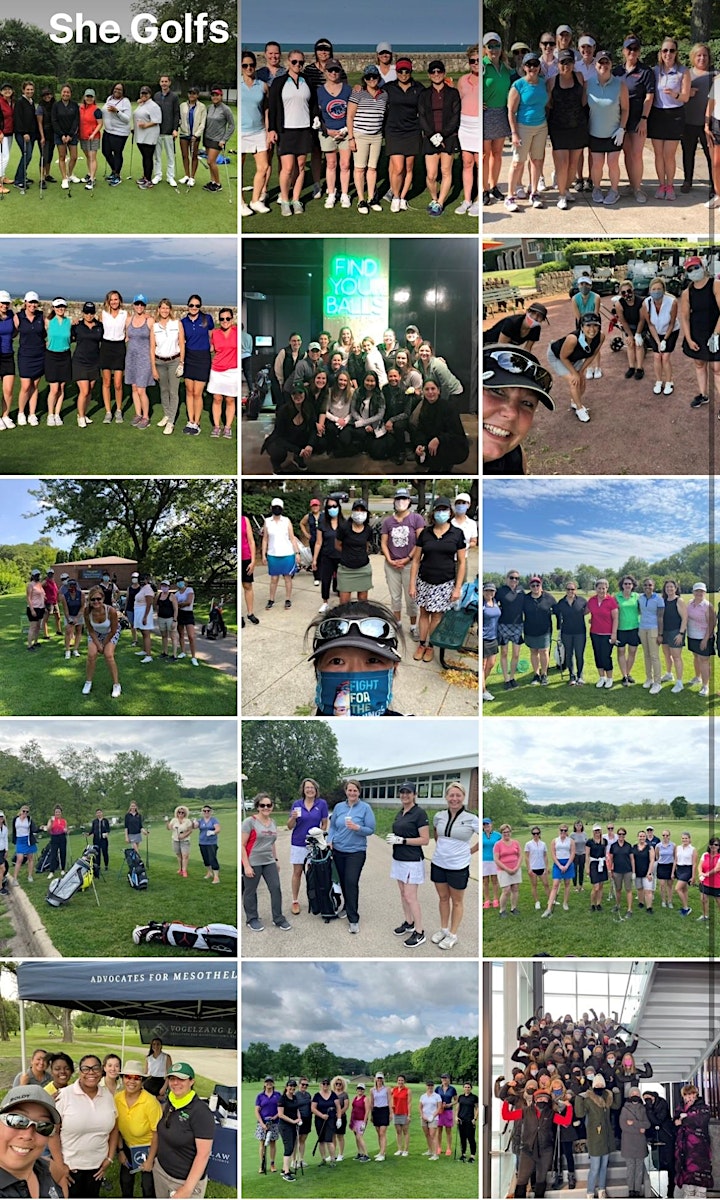 Registration Info
SHARE TOURNEY
Event is passed so you may not contact this event coordinator.