SUMMARY
The Utah Golf and Travel Expo 2023 is a Unspecified format golf tournament. It is located at Mountain America Exposition Center in the fine city of Sandy, UT. The event is set to play on February 24, 2023-February 25, 2023. MORE INFO
EVENT DATE
February 24, 2023-February 25, 2023
This Event Has Passed
GOLF COURSE
Mountain America Exposition Center
9575 State Street, Sandy, UT 84070
Sandy, UT
ENTRY PRICE
Contact Event for Price
SHARE TOURNEY
More Event Information
It's Back! – NEW OWNERS AND MANAGEMENT.
Contests / Win Cash / Giveaways / Top Golf Courses & Resorts / 19th Hole Fun & Games
It's Back! – NEW OWNERS AND MANAGEMENT
Utah Golf & Travel Expo
February 24 and 25, 2023
Friday 10am – 7pm / Saturday 9am – 7pm
Mountain America Expo Center in Salt Lake City, Utah
PURCHASE TICKETS HERE – www.UtahGolfandTravelExpo.com
Adults – $12 / Seniors $10 / Kids Under 17 FREE
In February of 2023, the Utah Golf & Travel Expo will return and be ready for you to enjoy. The top golf resorts and vendors in the state of Utah and beyond will be together again. This is your chance to get involved with all things golf and travel.
Enjoy a long drive challenge courtesy of the top mobile golf simulator DRYVEBOX, sample the latest gear from the top manufacturers courtesy of the Uinta Golf Hitting Bays, grab something to eat and drink and play some games at the expo's 19th hole, and enter to win trips and fun prizes from show vendors and more. We will also be giving away a foursome in the largest golf and culinary event in Las Vegas, the Audi Lake Las Vegas Classic, includes tournament entry, lodging and tickets to the Culinary Feast featuring 15 of the best restaurants in Vegas (www.LakeLasVegasClassic.com).
You will return home with golf course and resort brochures, ideas for your next golf getaway, promotions and coupons, and maybe even new gear. And kids are not only welcome but catered to as well. There will be plenty of opportunities for enjoyment by guests of any age.
Make sure to mark it on your calendar. And if you are interested in being a vendor and having a booth/presence please contact us below.
Escape for the day and ready yourself for the 2023 golf season!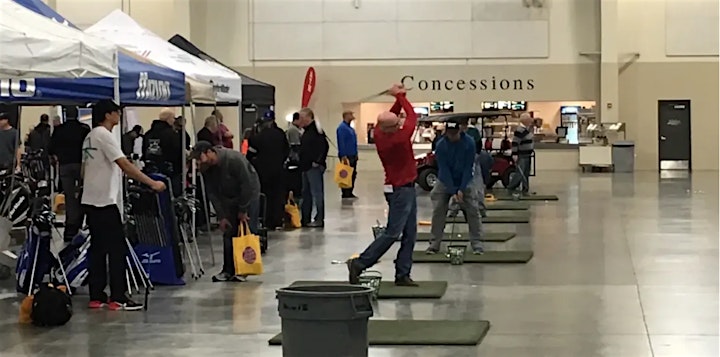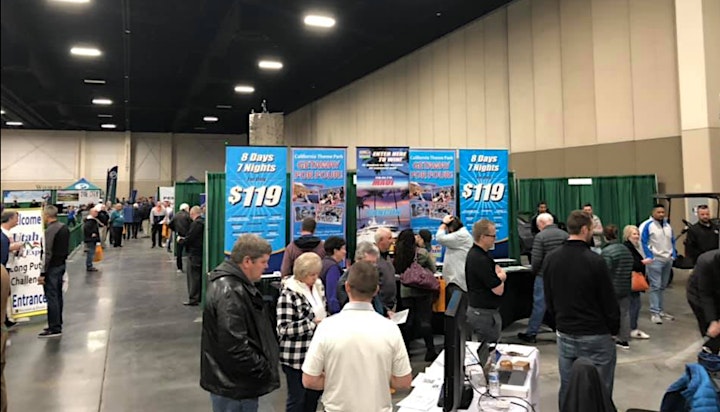 Registration Info
This event does not utilize the GolfTourney Platform to Register their event participants. Feel free to use the contact form at the bottom of this page or find the event coordinators contact info in the More Event Information section and give them a call.
SHARE TOURNEY